Reflections (Mike): We were never totally satisfied with the video back then. While it looked strange, which was good, it also looked kinda staged. I think it would have looked a lot better filmed in low light. But it turned out to be a pretty cool shoot and very different than anything we had done previously. We like to slip in symbolism to shoots when we can, in this case we did an encryption on the toe tag. If you click on the link and look at the last picture you'll see numbers. If you match those numbers with the alphabet you'll get the name of this shoot: 'Life is Death'.
---
[ -Click here to see the shoot- ]
We cut these photos because of the bad angle... the carpet showing and it looked pretty messy. But beyond that the photos themselves were... interesting!
[ -Click here to see the shoot- ]
This shoot was a spur of the moment thing, not anything serious or planned. Here are a few experimental shots from that day. They turned out neat, kinda ghostly.
[ -Click here to see the shoot- ]
We did this little shoot after shooting a scene for our 2002 film. It looked so striking that we had to take a few photos.
These five are unreleased, some are variations of published work, another was deemed a bit to... well, you be the judge and decide for yourself which one it is.

Here is a selection of drawings that were used to visualize various ideas for banners and other props.
[Below: The finished product for the photo shoot 'David Eden Lane'. This was an extremely time consuming banner to make! A labor of love, we took great care in making it.
It was very difficult choosing names from such a vast pool of soldiers of truth. These were men and women who lived selflessly, for a cause even greater than themselves.
Each one of them is a source of inspiration and light to us. This was our 100th photo shoot, dedicated to one of this planet's greatest sons. David Eden Lane.]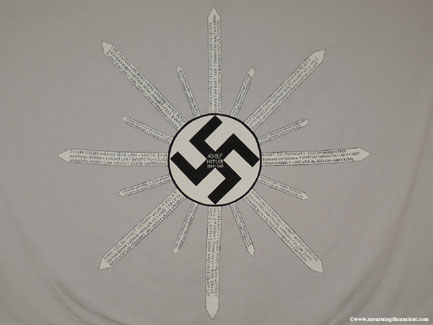 ---
[Below: The original inspiration for this came from a German Freikorps armband. The original armband can be seen in the photo shoot 'kreigfrau'.]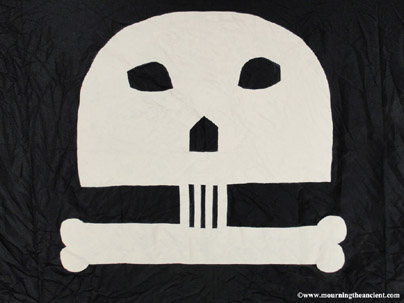 ---
[Below: From the shoot 'Black Sun Rising'.]
---
[Below: From the shoot 'Call to Aldebaran'.]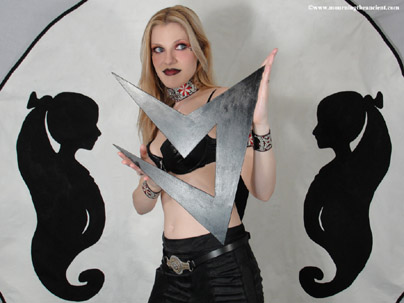 ---
[Below: From the shoot 'United in His Name - The Last Battalion'. This Medusa shield design is based on an ancient Greek source.]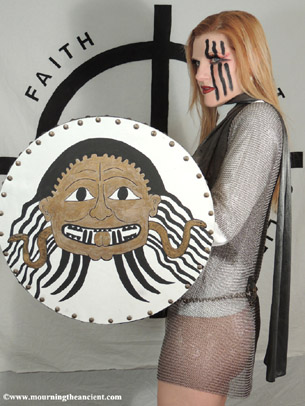 ---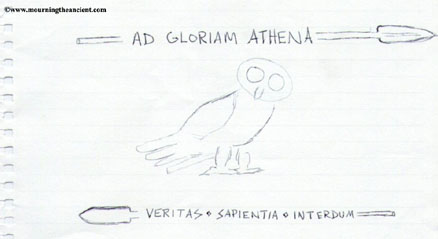 [Below: From the shoot 'Ad Gloriam Athena'.]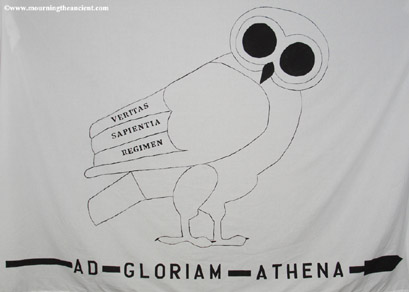 ---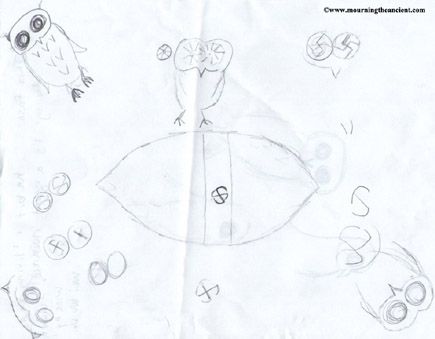 [Below: From the shoot 'Religion of the Heart (Herzensreligion)'.]