- October 9, 2000 -
Monday (Moon's Day)
(waxing gibbous moon)
---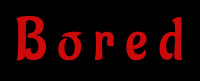 ---
We drudged up from our archives the following photos of a boring Autumn day.
As we recall, the point was to test a miserable camera. It failed.
So, although we never meant to publish these, we thought you might like a glimpse at a less serious side of Mourning the Ancient.
---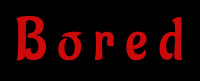 ---
*All images are strictly copyrighted. They may not be displayed via internet or printed form in any manner without our written permission, nor are they to be altered in any form whatsoever. Violators shall be vigorously prosecuted by international law.