- November 17, 2010 -
Wednesday (Wotan's Day)
(waxing gibbous moon)

---
---
Here is our last shoot of 2010, which proved to be a pretty productive year for us, especially after leaving the website to languish for a few years.
2010 has witnessed our work grow more daring and diverse, but 2011 would be even greater so.

---
[Outtakes]
[above: we weren't sure what style of skull to paint on the banner initially...]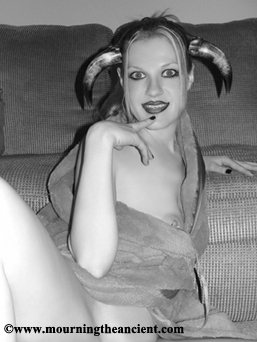 [above and below: some rather silly looking tests of make-up and horns!]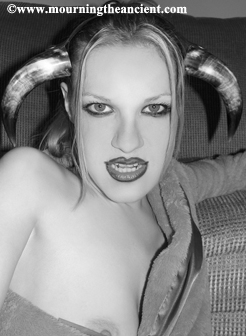 [below 1-3: preparing for the shoot]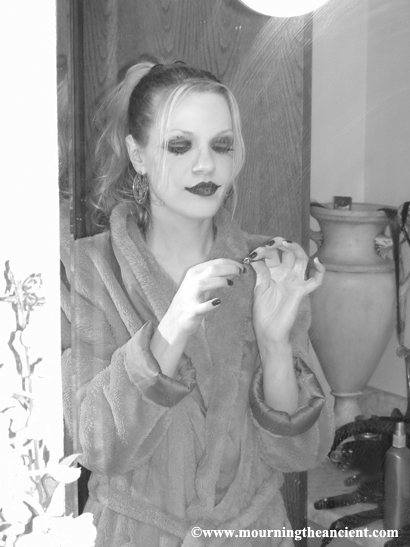 [below: the shoot...]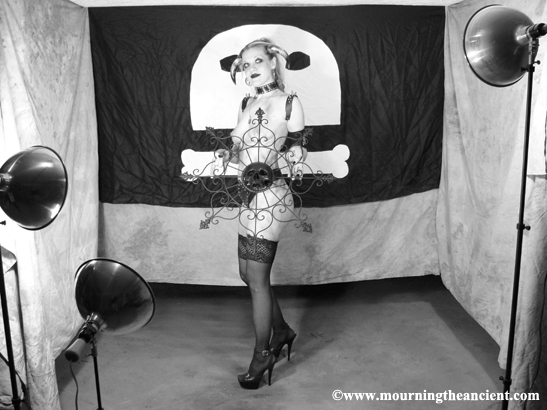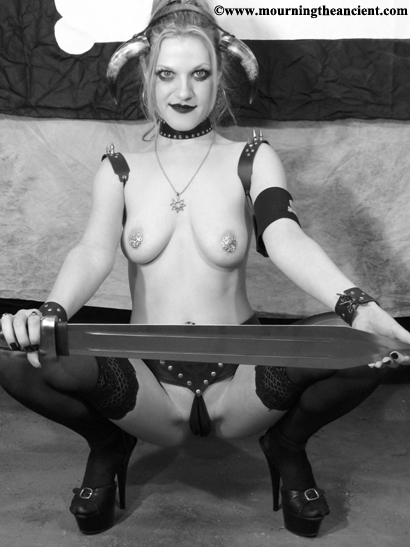 ---
---
*All images are strictly copyrighted. They may not be displayed via internet or printed form in any manner without our written permission, nor are they to be altered in any form whatsoever. Violators shall be vigorously prosecuted by international law.