[Below: Eva Braun with her best friend Herta Schneider.]
---
[Below: Eva Braun with her best friend Herta Schneider, 1944.]
---
[Below: Eva Braun with her best friend Herta Schneider.]
---
[Below: Eva (left) on the Berghof terrace.]
---
[Below: This is Gretl Braun standing on the right.]
---
[Below: Eva is second from left, while her sister Gretl is second from right.]
---
[Below: ...]
---
[Below: ...]
---
[Below: ...]
---
[Below: ...]
---
[Below: ...]
---
[Below: Gretl Braun with child.]
---
[Below: Eva and Gretl at the Kehlsteinhaus.]
---
[Below: Eva and Gretl at the Kehlsteinhaus.]
---
[Below: Eva and Gretl at the Kehlsteinhaus.]
---
[Below: Eva and Uschi.]
---
[Below: Eva and Uschi.]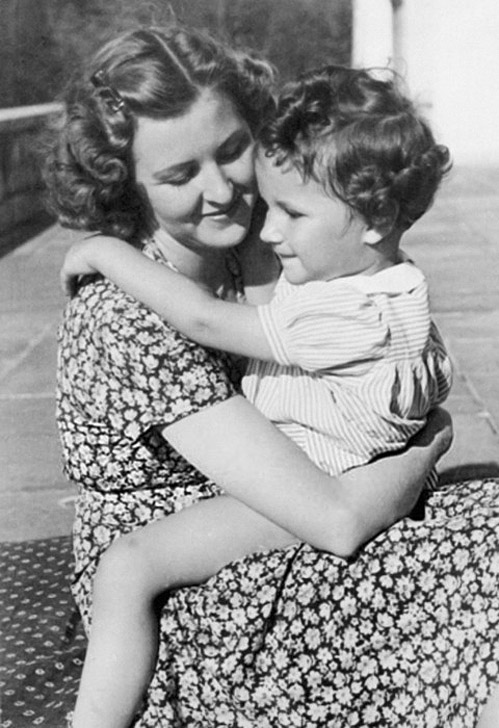 ---
[Below: Eva and Uschi. This picture is from Eva's scrapbook.]
[Below: Eva and Uschi.]
---
[Below: Eva with Uschi and Gitta Schneider.]
---
[Below: Eva welcomes Uschi into her arms.]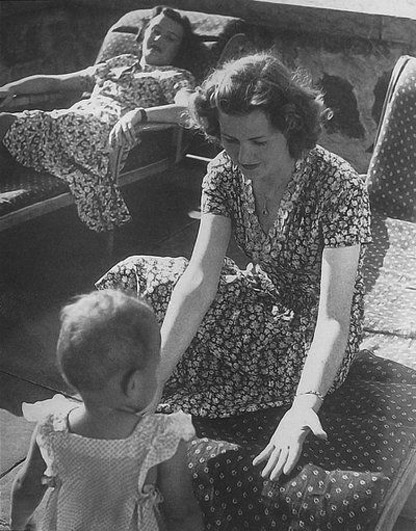 ---
[Below: Eva Braun (center) with her best friend Herta Schneider (left) and Herta's children, Gitta and Uschi, on the Berghof terrace.]
---
[Below: On the Berghof terrace, Eva Braun (third from right) with her best friend Herta Schneider (second from right). Also in the picture are other friends and Herta's daughter Uschi.]
---
[Below: Eva and Uschi.]
---
[Below: ...]
---
[Below: Adolf Hitler arrives at The Berghof in 1940. Eva Braun is in foreground.]
---
[Below: ...]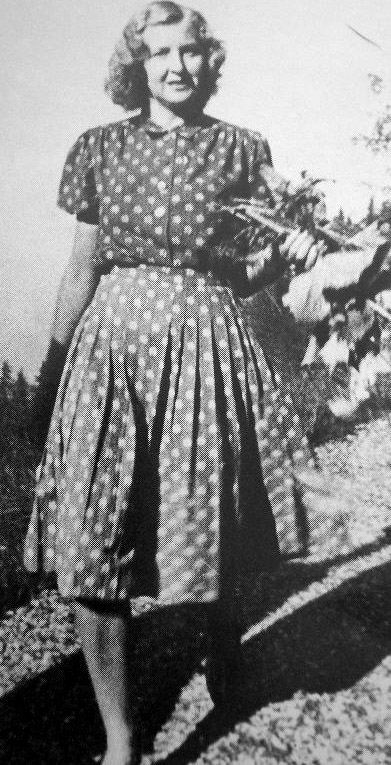 ---
[Below: At the Berghof, Eva Braun with her friends, April 3, 1944.]
---
[Below: Another shot of the Berghof, Eva Braun and her friend on a beautiful summer day.]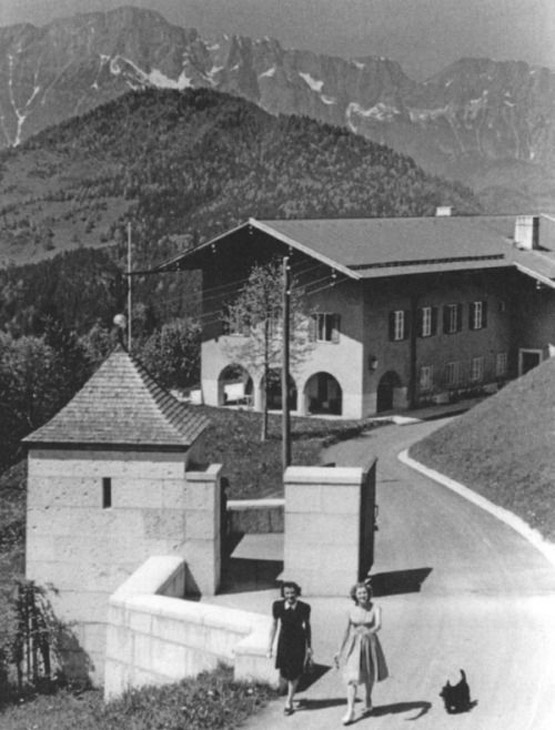 ---
[Below: ...]
---
[Below: ...]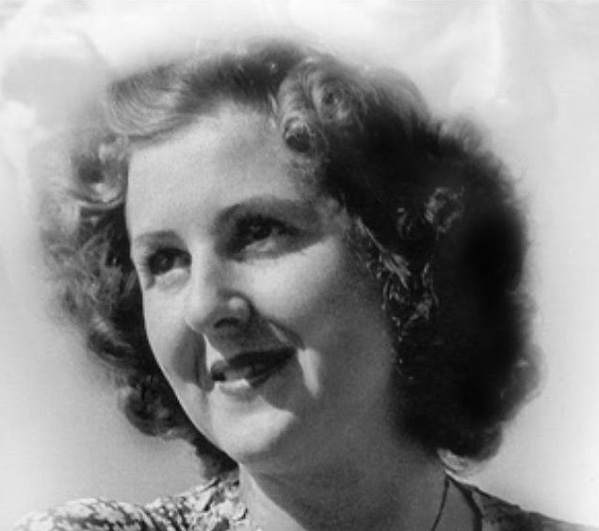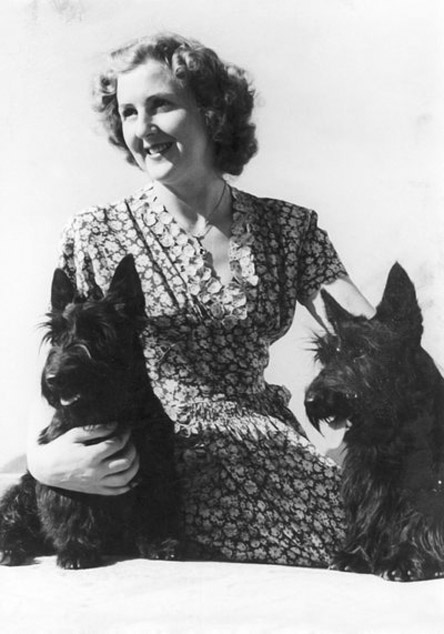 ---
[Below: ...]
---
[Below: ...]
---
[Below: Gretl and Eva (right).]
---
[Below: ...]
---
[Below: Easter at the Berghof.]
---
[Below: Easter at the Berghof.]
---
[Below: ...]
---
[Below: ...]
---
[Below: Baptism.]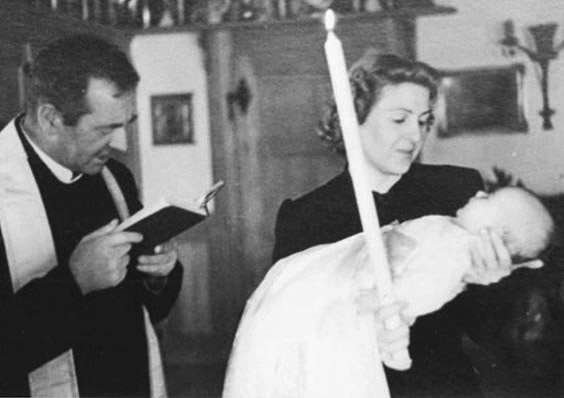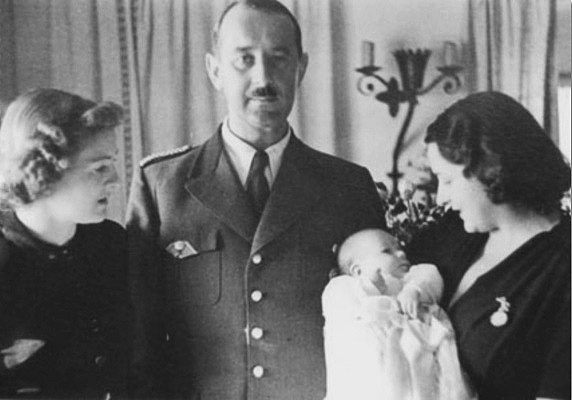 ---
[Below: ...]
---
[Below: ...]
---
[Below: ...]
---
[Below: ...]
---
[Below: ...]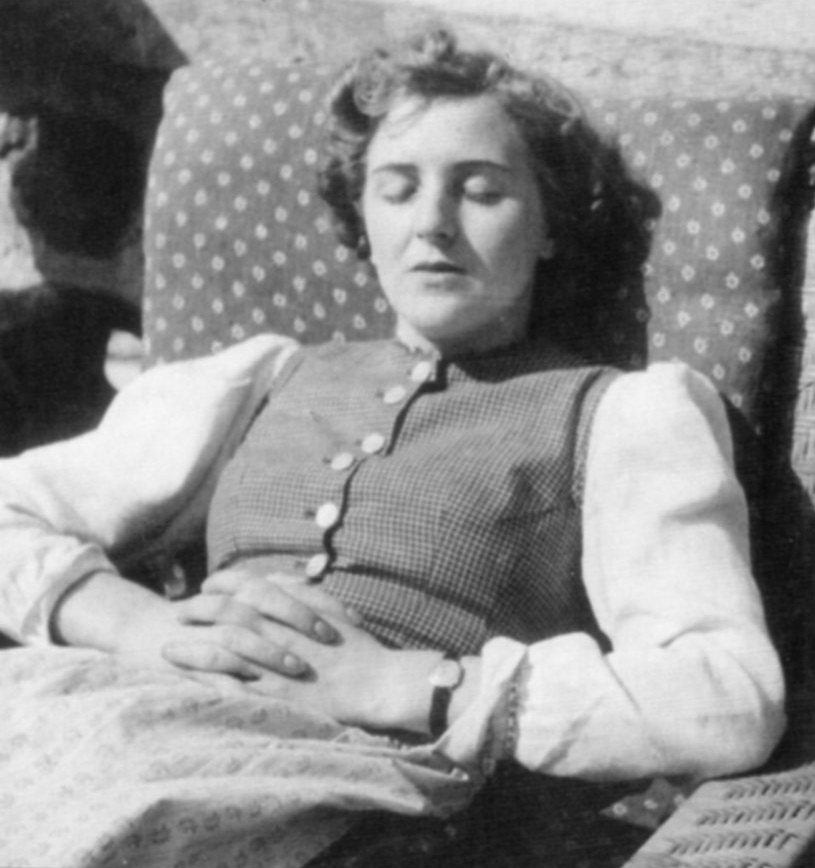 ---
[Below: ...]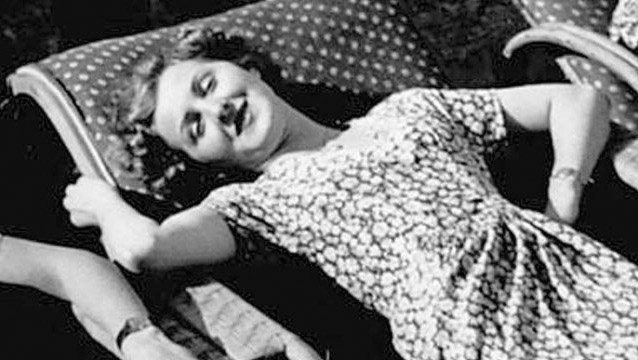 ---
[Below: Eva and Negus.]
---
[Below: ...]
---
[Below: Eva's sister Gretl.]
---
[Below: Eva's sister Gretl.]
---
[Below: ...]
---
[Below: Gretl.]
---
[Below: Eva filming at the Berghof.]
---
[Below: ...]
---
[Below: ...]
---
[Below: ...]
---
[Below: ...]
[Below: Years later this picture was used for the cover of an Italian magazine.]
---
[Below: Eva's sister Gretl.]
---
[Below: This is Eva's sister Gretl.]
---
[Below: ...]
---
[Below: ...]
---
[Below: ...]
---
[Below: ...]
---
[Below: Eva is on the left, she is standing with a group of her friends in front of the Berhof.]
---
[Below: Eva (far right) with friends at the Berghof.]
---
[Below: ...]
---
[Below: ...]
---
[Below: ...]
---
[Below: ...]
---
[Below: ...]
---
[Below: Eva on the Berghof terrace. Summer, 1940.]
---
[Below: Eva on the Berghof terrace. Summer, 1940.]
---
[Below: ...]
---
[Below: Circa 1939.]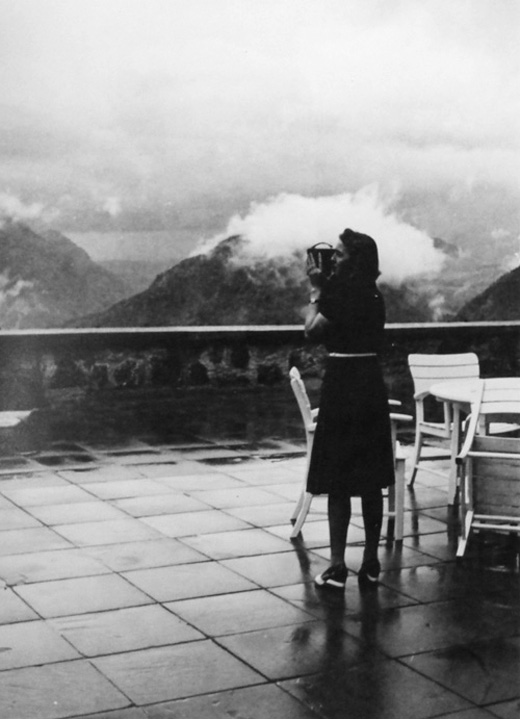 ---
[Below: ...]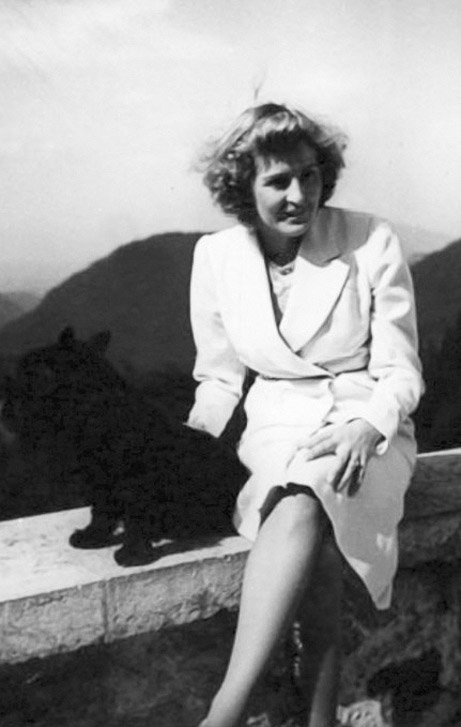 ---
[Below: ...]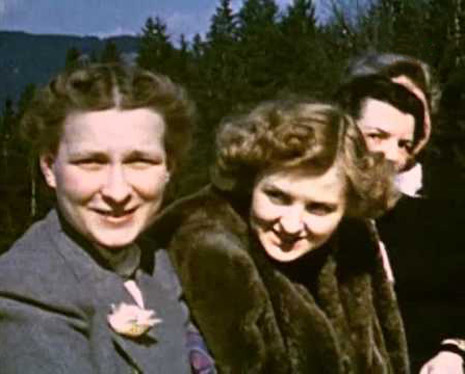 ---
[Below: ...]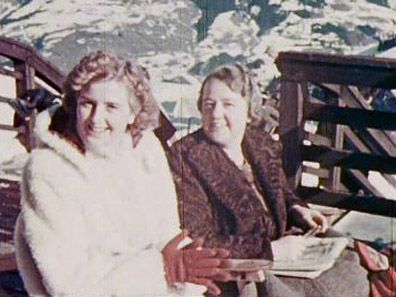 ---
[Below: ...]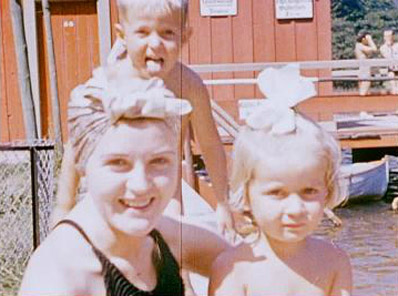 ---
[Below: ...]
[Below: ...]
---
[Below: Eva ice skating.]
---
[Below: Eva ice skating.]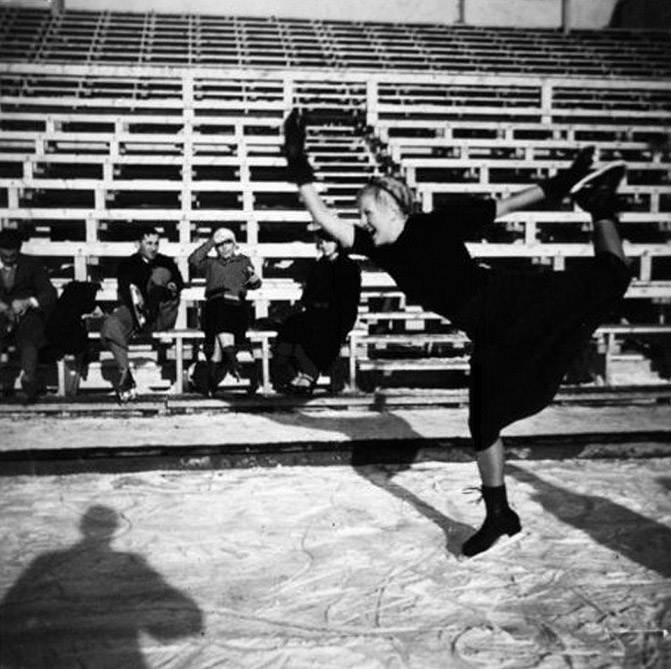 ---
[Below: Eva skiing.]
---
[Below: Eva water skiing.]
---
[Below: ...]
---
[Below: ...]
---
[Below: ...]
---
[Below: ...]
---
[Below: ...]
---
[Below: Stills from a home video recording.]
---
[Below: ...]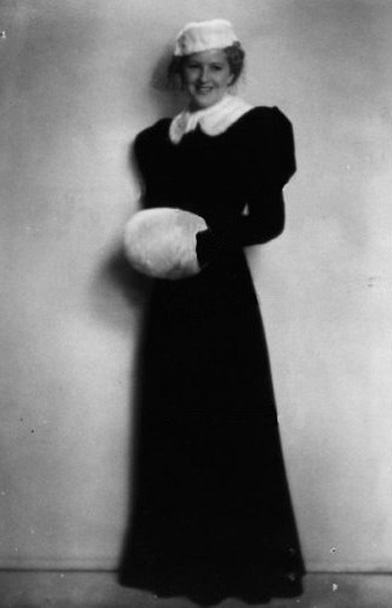 ---
[Below: ...]
---
[Below: ...]
---
[Below: This picture was taken in the early 1940s by the famous Munich photographer Anton Sahm.]
---
[Below: This photo was taken by Heinrich Hoffmann.]
---
[Below: ...]
---
[Below: ...]
---
[Below: ...]
---
[Below: Gretl on Lake Wörthsee, a glacial lake in the Starnberg district of Bavaria, Germany.]
---
[Below: Eva in a row boat.]
---
[Below: ...]
---
[Below: ...]
---
[Below: Gretl.]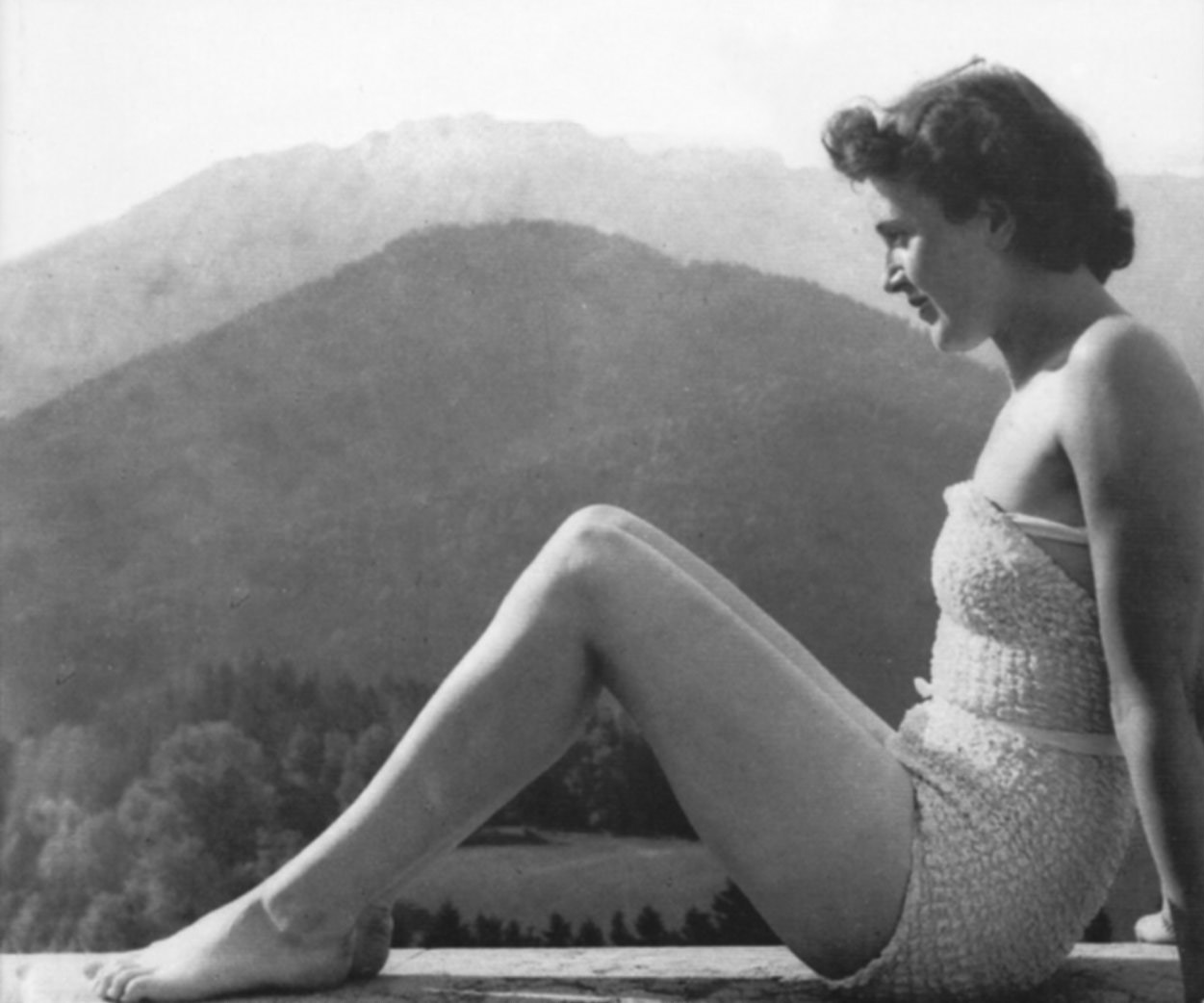 ---
[Below: ...]
---
[Below: Eva with her parents.]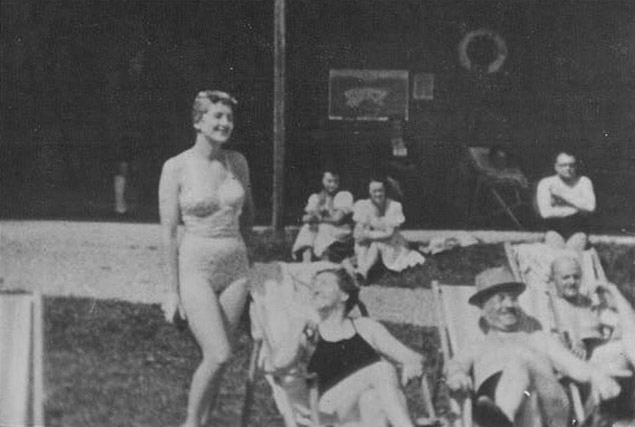 ---
[Below: Eva in Tegernsee.]
---
[Below: These pictures were taken at a small private beach on the Königssee lake near Berchtesgaden.]
---
[Below: ...]
---
[Below: Sometime in the early 1940s.]
---
[Below: ...]
---
[Below: ...]
---
[Below: ...]
---
[Below: Eva and Gretl]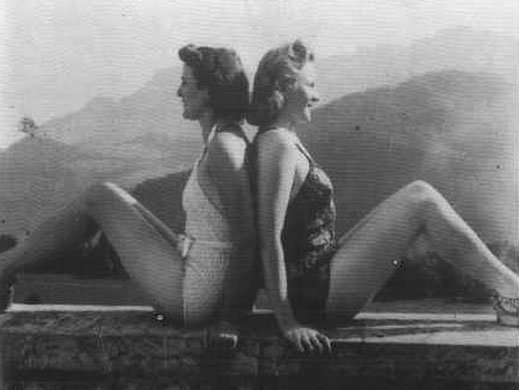 ---
[Below: ...]
---
[Below: Eva with her friend Herta Schneider.]
---
[Below: Eva outside the Kehlsteinhaus.]
---
[Below: ...]
---
[Below: ...]
---
[Below: ...]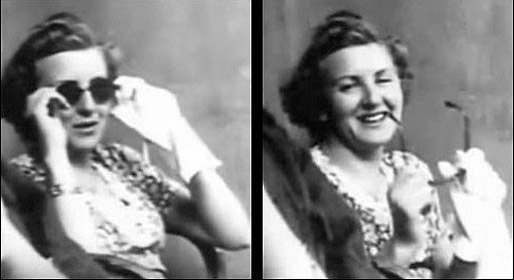 ---
[Below: ...]
---
[Below: ...]
---
[Below: Gretl Braun.]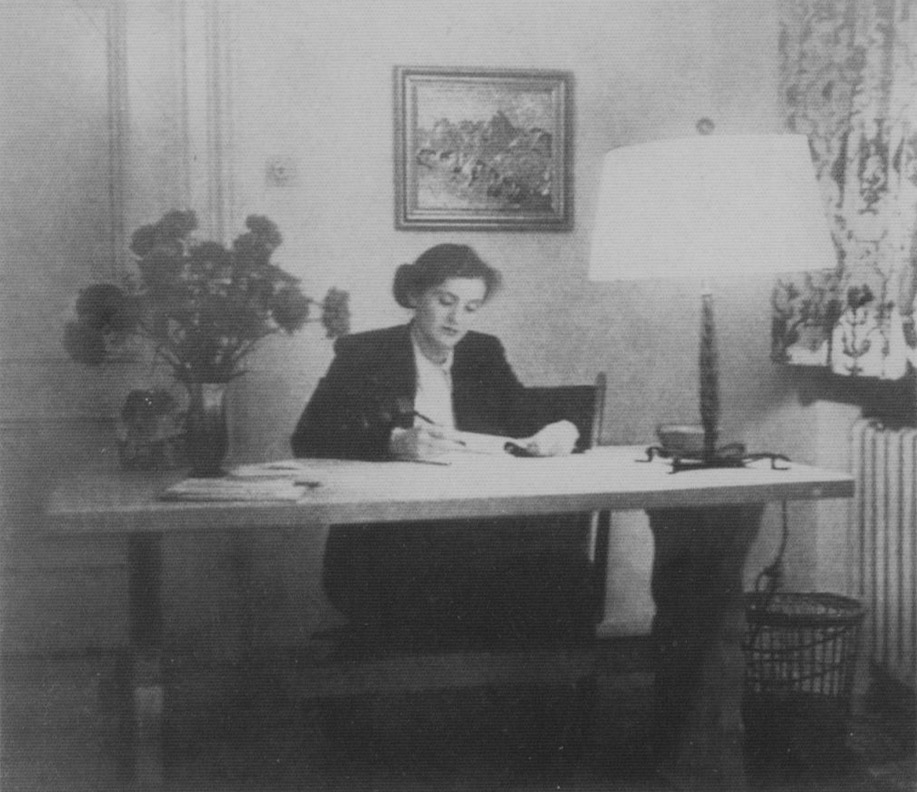 ---
[Below: ...]
---
[Below: ...]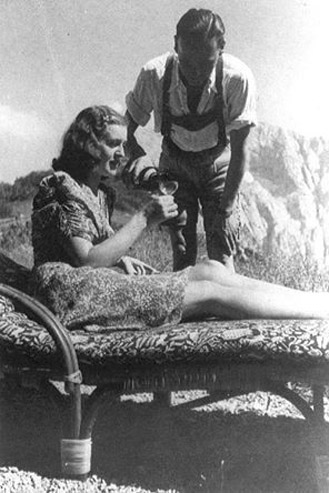 ---
[Below: ...]
---
[Below: Gretl Braun.]
---
[Below: ...]
---
[Below: ...]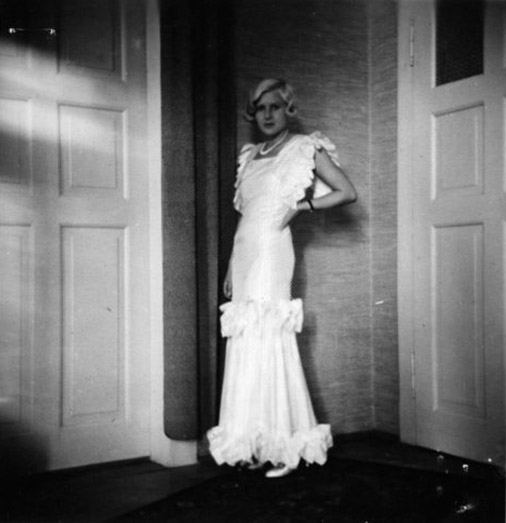 ---
[Below: ...]
---
[Below: ...]
---
[Below: Eva Braun with her best friend Herta Schneider.]
---
[Below: ...]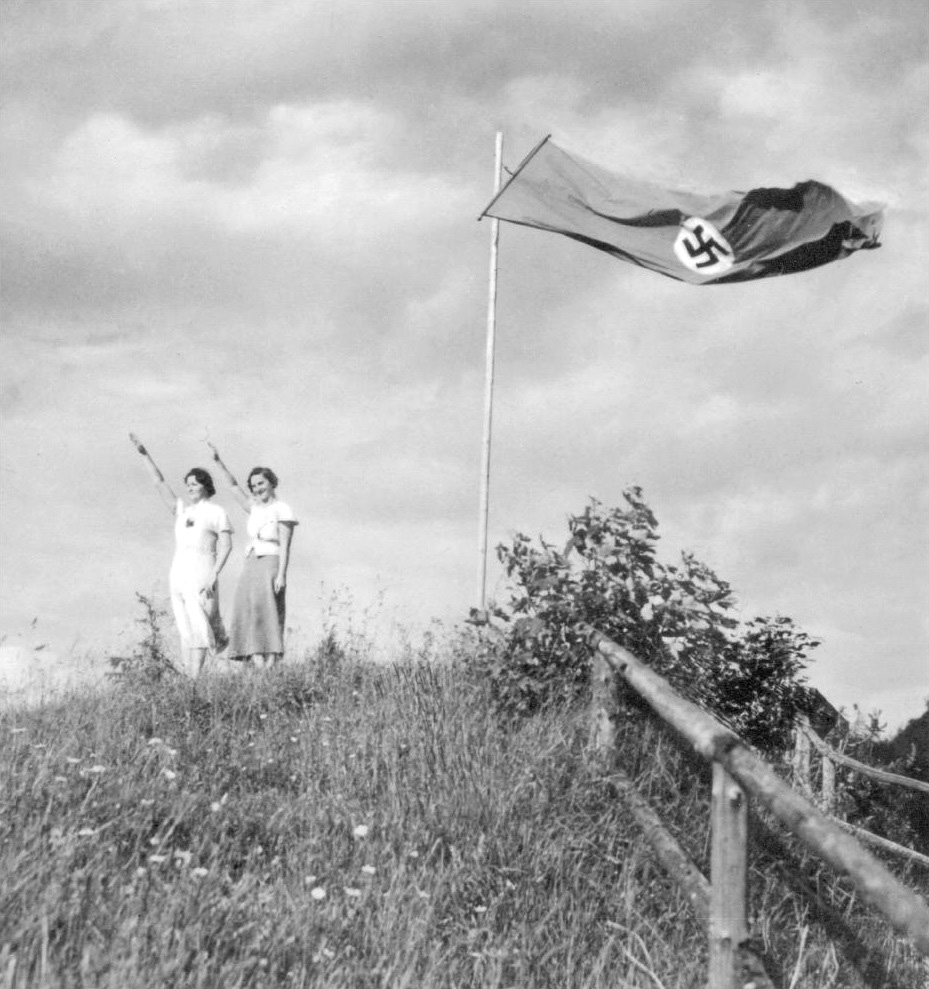 ---
[Below: Eva with flag.]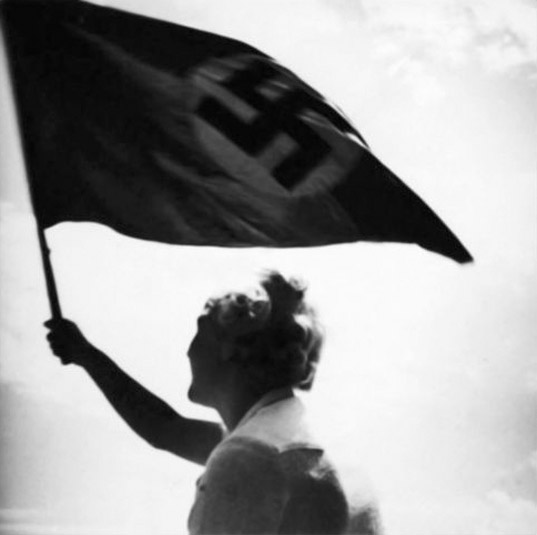 ---
[Below: This is the corner of Eva's living room featuring a painting of Adolf Hitler by Theodor Bohnenberger.]
---
[Below: Eva's bedroom at the Berghof.]
---
[Below: Eva's vanity table.]
---
[Below: Period painting of Eva.]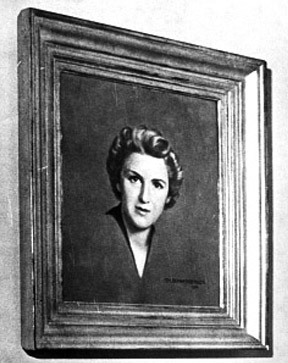 ---
[Below: Eva's identity card. She has blue-grey eyes.]
---
[Below: Painting of Eva.]
---
[Below: Probably Eva's last letter]
Berlin, April 28, 1945.
Eva Braun in a letter to her sister:
     I must write you these words so that you will not feel sad over our end here in the shelter. It is rather we who are filled with sorrow because it is your life to live on into the chaos that will follow. For myself, I am glad to die here; glad to be at the side of the Fuehrer; foremost of all, glad that the horror now to come is spared me.
     What could life still give me? It has already been perfect. It had already given me its best and its fullest. Why should I go on living? This is the time to die; the right time. With the Fuehrer I have had everything. To die now, beside him, completes my happiness. Live on as well and as happily as you can. Shed no tears nor be regretful over our deaths. It is the perfect and proper ending. None of us would change it now. It is the right end for a German woman.
---
---