[Above and Below: Children playing with bundles of worthless money during the hyperinflation in Germany, 1923!]
[Above: Children fly kites worth millions of dollars! Too bad they are made of worthless German inflation money...]
[Above: A woman uses worthless inflation money to heat her house! She's shown here stuffing it into her furnace.]
[Above: Here is an envelope (front/back) with almost 500 million marks in postage!]
So then, Germany was royally screwed. People were literally starving to death. Suicides were off the charts. How in the world did Germany turn everything around in a few short years? How did they become a model for the world? What saved them? Well, I think you know the answer to that. But let me refresh your memory:

[Below: 'Rain, Rain, nothing but Rain'... Max wrote this postcard message April 28, 1903, sent it the next day, and it arrived in San Francisco on May 12, 1903 and was probably delivered the next day or so. He sent it from Baden-Baden, Germany, all the way across the world, to say that it was raining. I love this fucking guy! Haha...]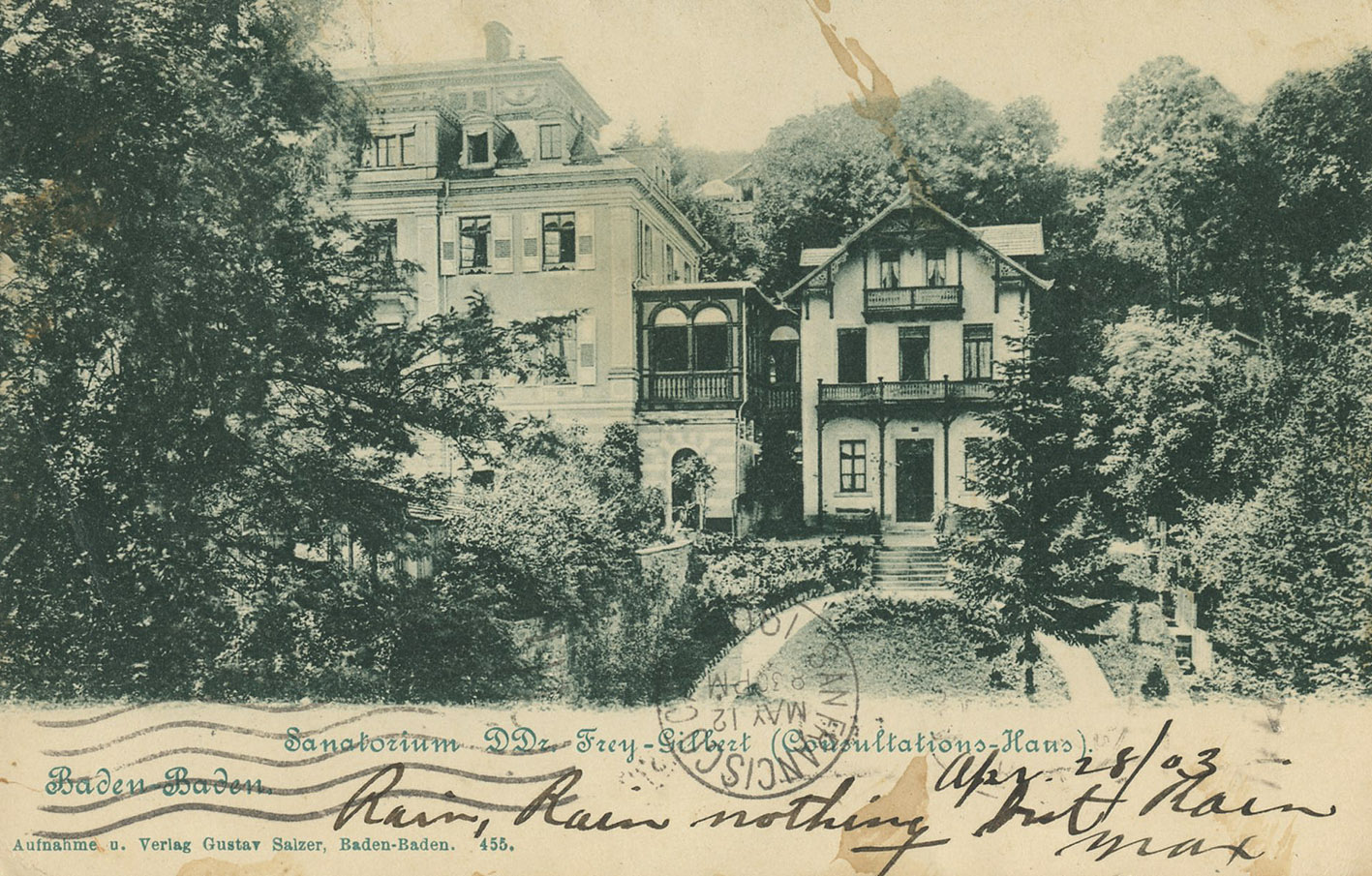 [Below: Reverse.]
[Below: 'Semper Talis' (Always Such). The war monument shows a modern German soldier (WWI era) and a soldier of the past shaking hands beneath a portrait of Frederick the Great. It says:
'Dem Ersten
Garde Regiment Zu Fuss
Seinen Treuen Toten'
(The first
Guard Regiment On Foot
His faithful dead)
This monument was in Potsdam, I wonder if it is still there?]
[Below: Reverse.]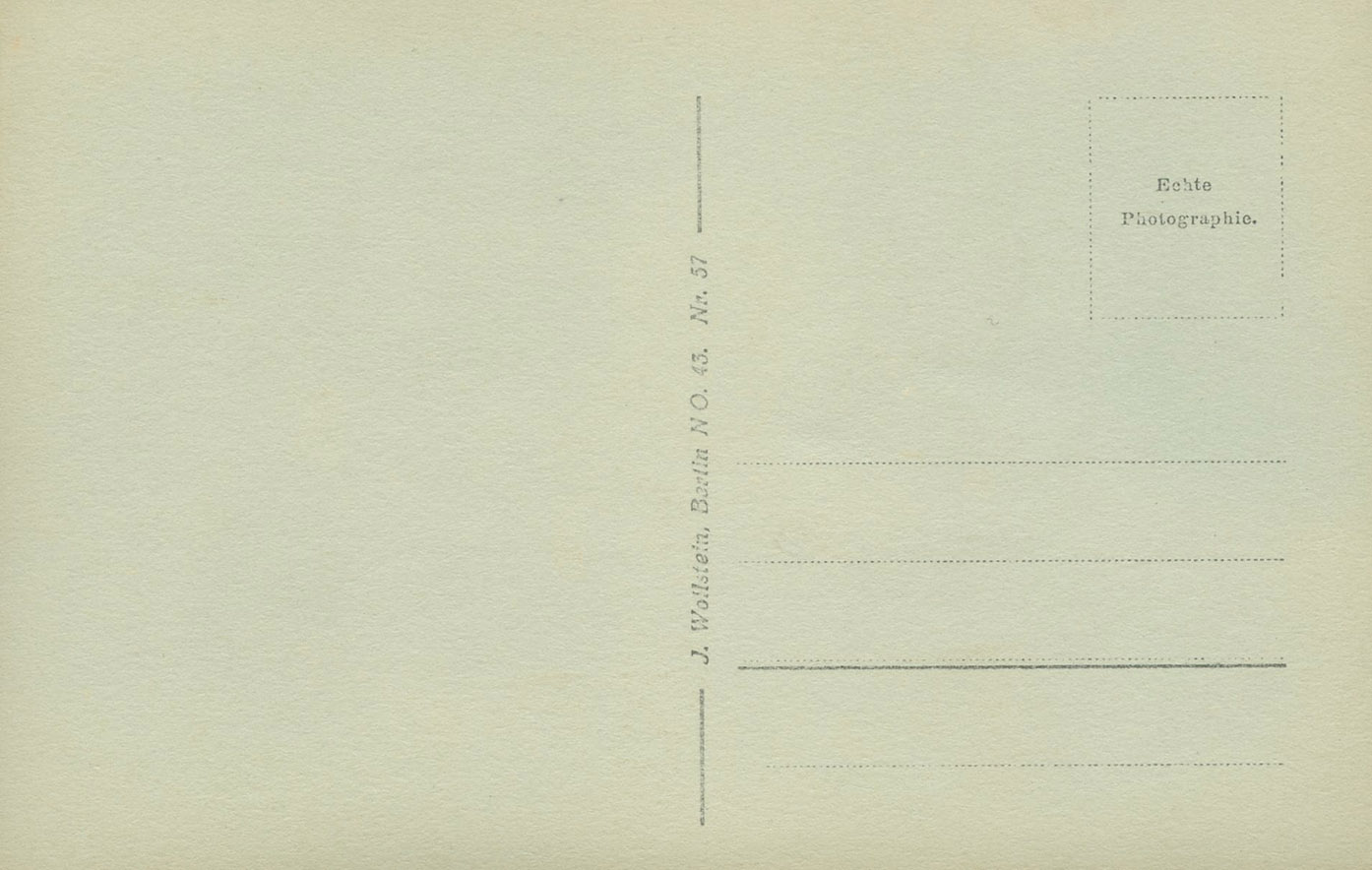 [Below: This beautifully dreary image is by French landscape painter Jean-Baptiste-Camille Corot (July 17, 1796 - February 22, 1875).]
[Below: Reverse. This was sent on October 10, 1906.]
[Below: This is a pretty incredible booklet for 1926. It's in full color and must have cost a lot to print back then. Health movements were all the rage in the 1920s and 1930s, so was nudism and getting lots of sun and fresh air. Now people go to McDonalds and drink Coca-Cola for 'health'. 'Gesundheit ist Lebensglück' (Health is Happiness). No truer statement was ever uttered. You may not understand unless you've lost your health before. 'Reichs Gesundheits Woche 1926' (Reich Health Week 1926). At the bottom it says 'Ein Merkbüchlein für Jedermann' (A Notebook for Everyone).]
[Below: Related to that above, here is a neat envelope from Germany from March 4, 1938. It says:
'Quarzlampen-Gesellschaft'
(Quartz Lamp Society)
It also says:
'Wenn Ultraviolettbestrahlungen, dann nur -Original Hanau - Künstliche Höhensonne hat Weltruf!'
([...] Ultraviolet irradiations, then only - Original Hanau - Artificial sunlamp has world reputation!)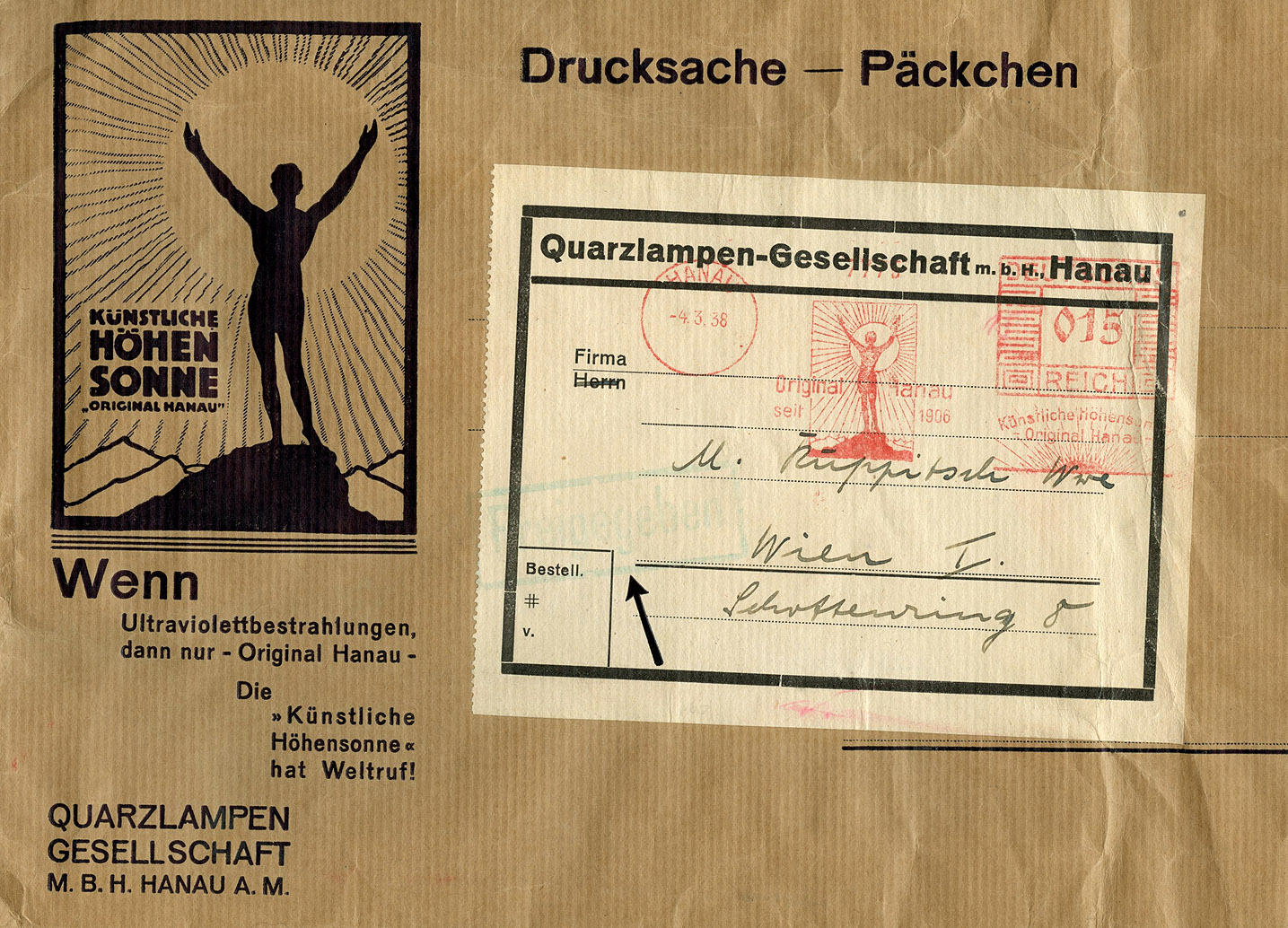 UV light therapies grew to be very popular in the decades after the turn of the 20th century. There were two branches -- heliotherapy, which was natural sun therapy and phototherapy, artificial light therapy. People in ancient times knew the healing powers of the sun. Many cultures even worshipped it and its gifts to man. The swastika itself is a symbol of the sun. In the 1890s ultra-violet light was found to have powerful anti-bacterial action. In 1903 Neils Finsen won the Nobel Prize for his research in treating skin tuberculosis with ultra-violet light.
Sunlamps were discovered to be amazingly useful in treating a variety of diseases and ailments. In London in the 1930s Charing Cross Hospital in London used sunlamps to treat circulatory diseases, anaemia, varicose veins, heart disease and degenerative disorders.
In the Third Reich, the most advanced society in the world, whom in many different scientific areas were decades ahead of the rest of the world, the power of light was embraced and encouraged.
[Below: Children treated with sunlamps, Germany, 1930s.]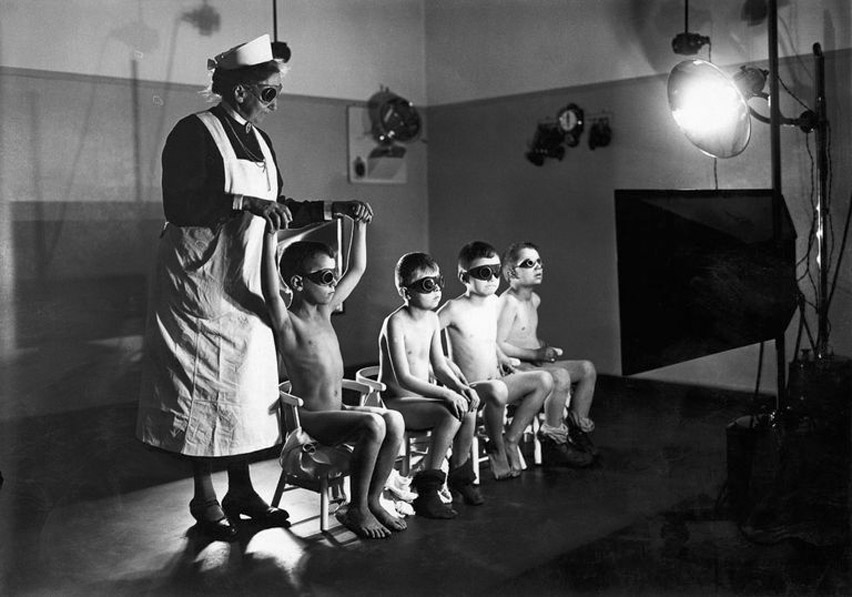 [Below: Baby cribs bathed in sunlight, Germany, 1930s.]
Today there are a handful of very promising studies of the healing powers of different spectrums of UV light. Being as there is little money in this area, studies are sparse, but incredibly promising. Big Pharma would rather you take their poison then learn about this, however.]
[Below: 'Herzlichen Glückwunsch zum Geburtstage' (Happy Birthday).]
[Below: Reverse. This was sent on April 14, 1908. These three girls would be well over 100 years old today.]
[Below: The Frauenkirche is a church in Munich.]
[Below: Reverse. A rather ominous message... but very true.]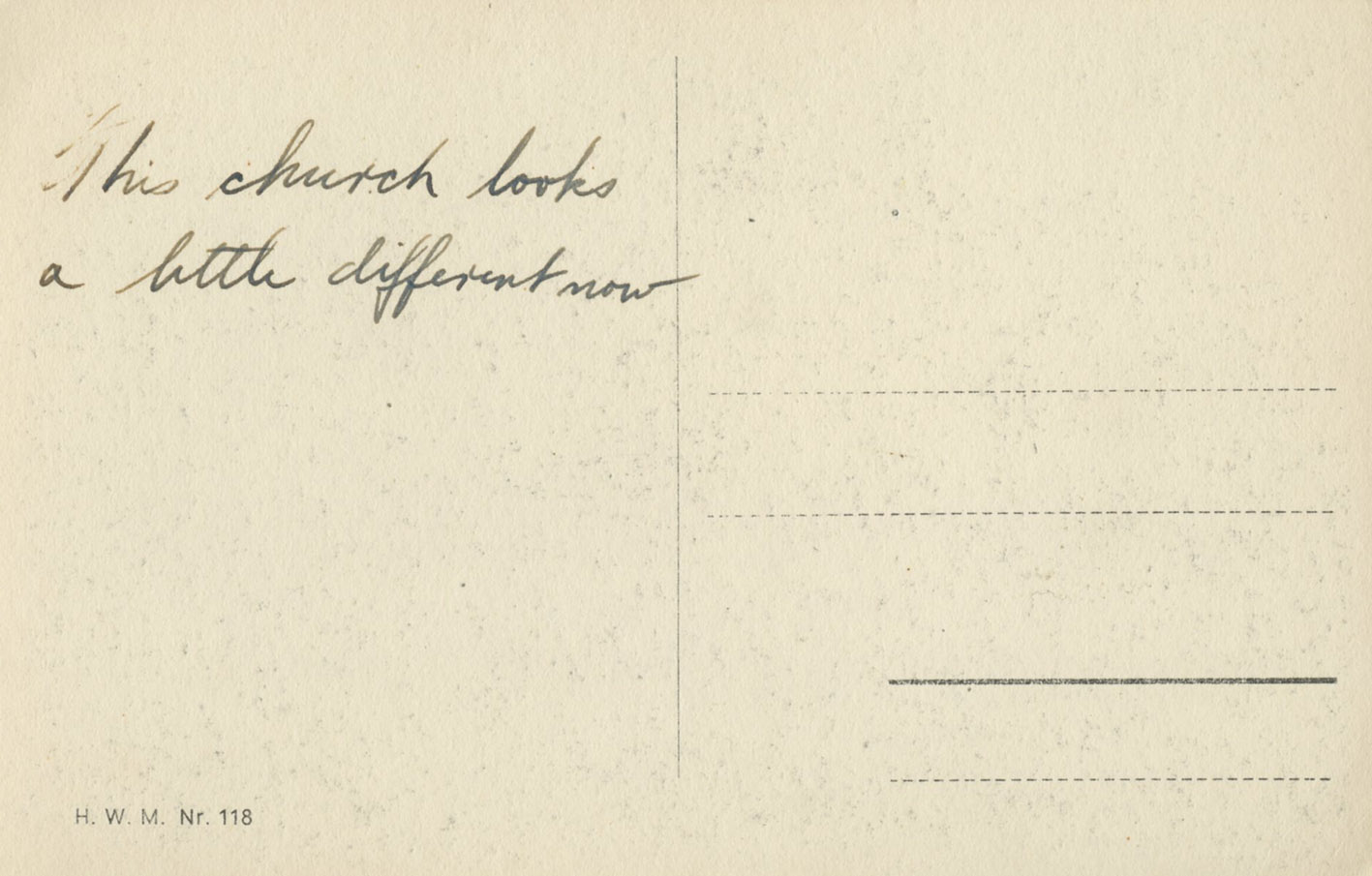 [Below: The Frauenkirche church after Allied bombs. I wonder what the Christian god thought about the British and Americans firebombing his houses?]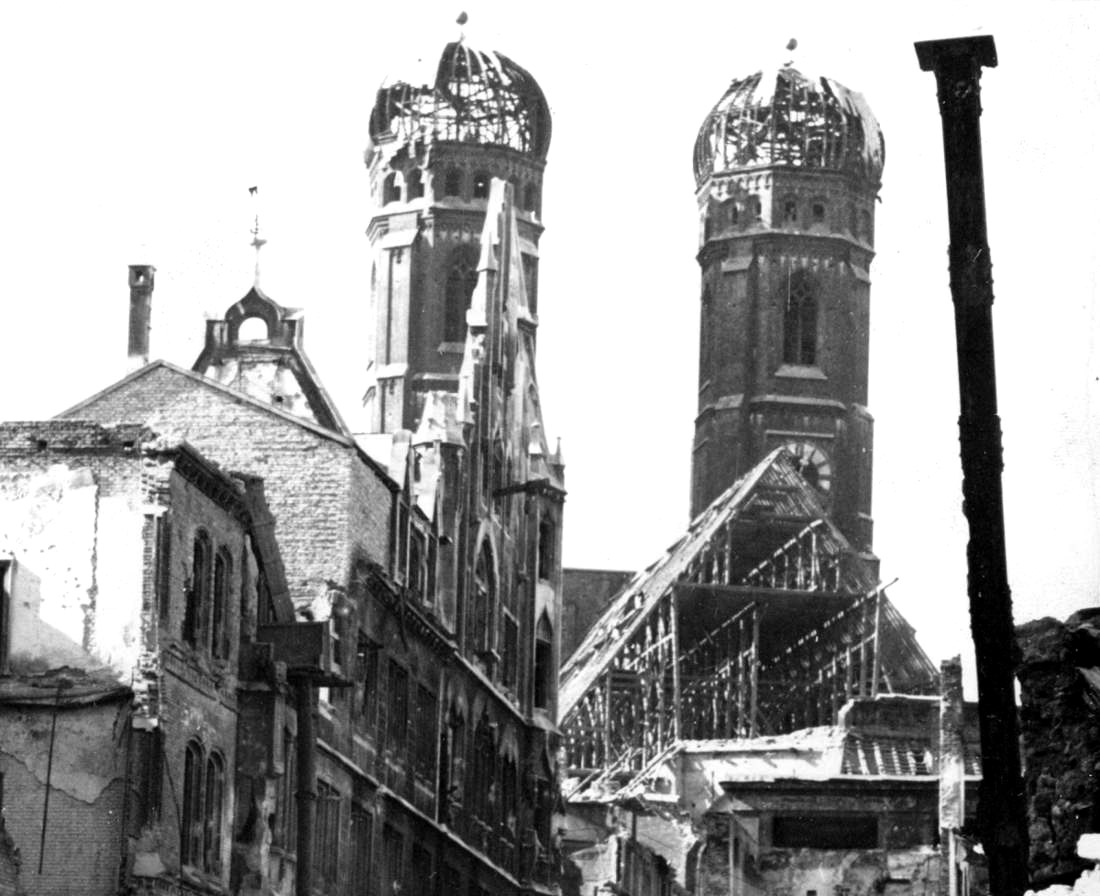 [Below: Check out the spider with the inverted cross on its back. He's just trying to be edgy. Probably going through a phase, so don't judge him.]
[Below: Reverse - this was sent June 1, 1908.]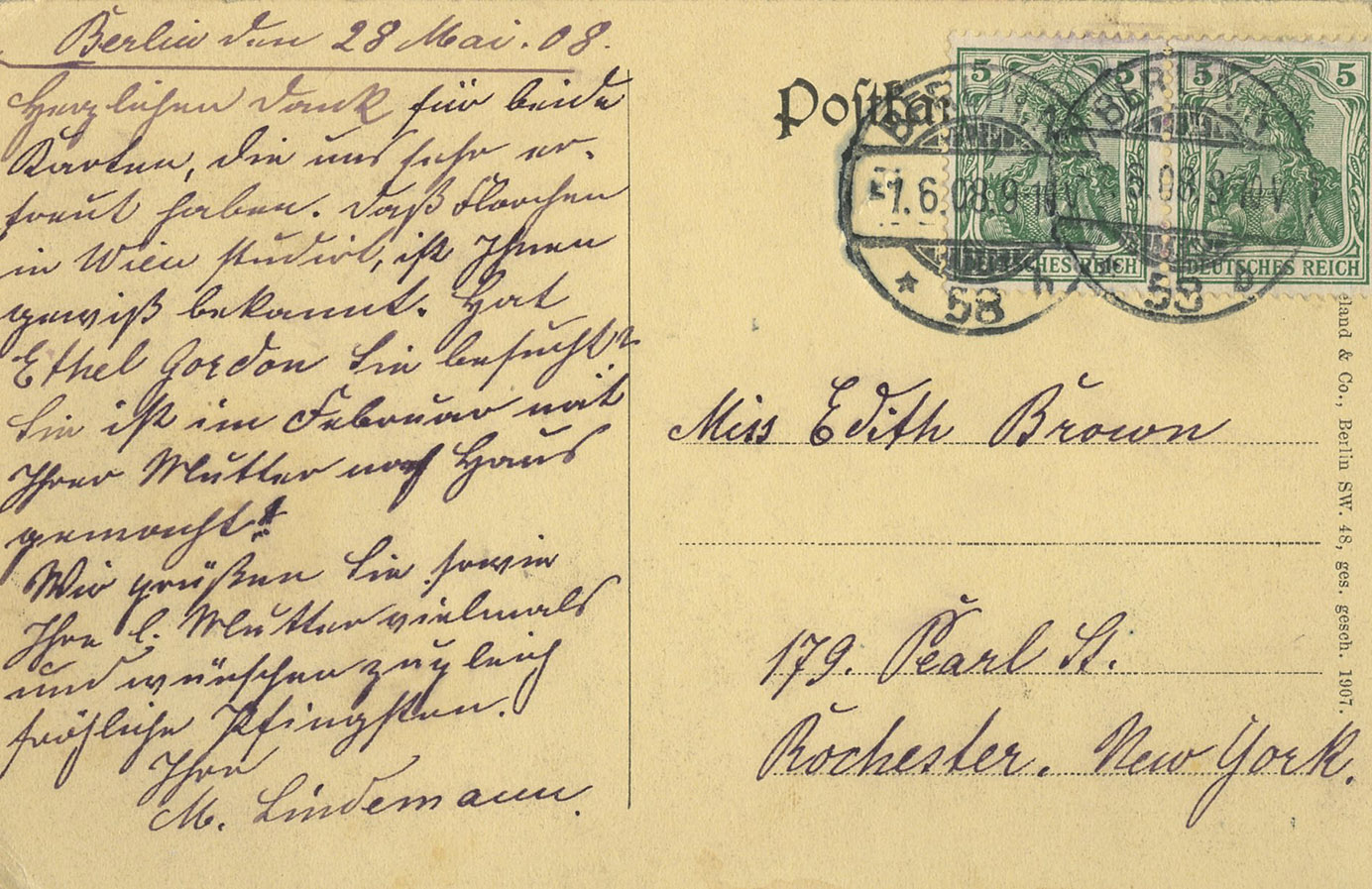 [Below: This high quality embossed Christmas postcard was sent from Hamburg to Michigan.]
[Below: Reverse - this was sent on December 11, 1906. You'll notice the cancel is a large flag with the words D.R. on it. This stands for Deutsches Reich.]
[Below: Oh my GOD! This is a crime against man, beast and GOD! Who would write like this?! Who could possibly read this madman's scrawlings?! This is probably the worst postcard message ever sent. It could give the viewer any number of mental illnesses just looking at it.]
[Below: Reverse - this servant of darkness sent this on September 27, 1905. To make matters worse the bastard didn't add enough postage so the recipient had to pay five cents! And in 1905 that was like $1,000.]
[Below: Okay, this is bizarre! Esperanto is the world's most widely spoken constructed international auxiliary language. Created by Polish ophthalmologist L. L. Zamenhof in 1887, it was intended to be a universal language.]
[Below: Reverse.]
[Below: Communist graphic advertising an Esperanto Labor Congress in Paris in 1914. They got the whole capitalism as a vulture thing right, that's for sure.]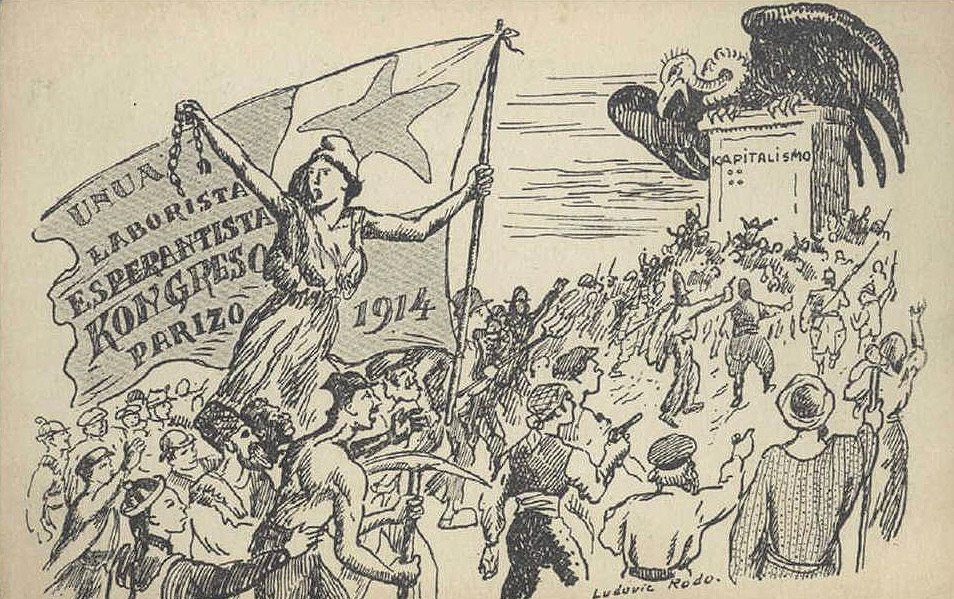 [Below: This must have been a very expensive postcard - it is a photo glued on a postcard and is very high quality. It says 'Glück und Segen zur Konfirmation' (Good Luck and Blessings for Confirmation).]
[Below: Reverse - this was sent on March 31, 1906.]
[Below: Wow, what a little cutie.]
[Below: Reverse - this was sent on August 2, 1927, from Jena (Jena is a city in Germany and the second largest city in Thuringia).]