'I think that he [Adolf Hitler] is primarily a dreamer, a visionary. His mind, nurtured by the other-worldness of the Alpine scenery round his mountain retreat of Berchtesgaden, runs to visions; and I have heard his intimates say that, even in cabinet meetings when vital questions of policy are being discussed, he is dreaming--thinking of the light that never was on sea or land, the consecration and the poet's dream.
...He is so transparently honest when he is weaving visions of his own creation that nobody can doubt him. He is ready, like a medieval saint, to go through fire and water for his beliefs... He sees himself as a crusader; he thinks the whole time of saving mankind. That is why he reaches such a stage of mystical exaltation when he talks about saving the world from Bolshevism. It is the old Siegfried complex once again. Just as the young German knight of old went out into the dim, dark forests to kill dragons, so he goes out to exterminate Bolshevism.'
-Sir Stephen Henry Roberts (February 16, 1901 - 1971) was an Australian academic, author, historian, international analyst and university vice-chancellor. Roberts visited Germany from 1935-1937 and interviewed Adolf Hitler, writing his impressions for his 1937 book 'The House That Hitler Built'. The above quotation is from said book.

[Above: Hans Siegel]
'...Naturally the media is false in America and Germany. After the war the people of Germany had to say they were against Hitler. They had to say that, otherwise they would be punished, because if the truth about Hitler ever came out people would lose their faith and religion just like the liars of the Old Testament. The media watches like hell to make sure the truth doesn't come out.'
-Hans Siegel, Sturmbannführer (Major) in the Waffen-SS during WWII. One of the war's bravest soldiers, he was awarded the Knight's Cross of the Iron Cross, and was wounded a whopping nine times in combat.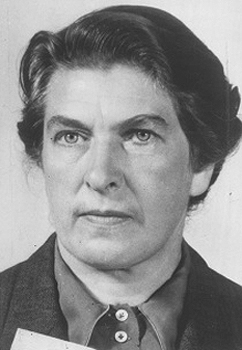 [Above: Johanna Wolf]
'I saw myself that he created a frenzy because of his personality and that strange force that emanated from him...
In addition, his intelligence, his personality and his charm were irresistible for men and for women alike. He was like a tidal wave when you were with him.'
-Johanna Wolf, February 24, 1948.

[Above: William Lyon Mackenzie King]
'My sizing up of the man [Hitler] as I sat and talked with him was that he is really one who truly loves his fellow-man, and his country, and would make any sacrifice for their good. He is a man of deep sincerity and a genuine patriot. As I talked with him, I could not but think of Joan of Arc. The world will yet come to see a very great man. He is distinctly a mystic…'
-William Lyon Mackenzie King, prime minister of Canada for 18½ years, taken from his diary entry of June 29, 1937.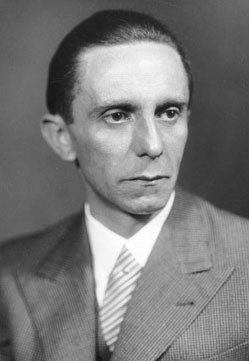 [Above: Joseph Goebbels]
'Do not seek Adolf Hitler with your mind. You will find him through the strength of your hearts.'
-Joseph Goebbels, Reich Minister of Public Enlightenment and Propaganda and Chancellor of Germany
'He is the creative instrument of fate and Deity, I stand by him deeply shaken... He seems like a prophet of old...'
-Joseph Goebbels, as written in his diary, circa 1925

[Above: Leon Degrelle]
'Hitler is always present before my eyes: as a man of peace in 1936, as a man of war in 1944. It is not possible to have been a personal witness to the life of such an extraordinary man without being marked by it forever. Not a day goes by but Hitler rises again in my memory, not as a man long dead, but as a real being who paces his office floor, seats himself in his chair, pokes the burning logs in the fireplace.'
-Leon Degrelle, 'The Enigma of Hitler', Waffen-SS Standartenführer and Walloonian Rexist Party leader
'After 1945 Hitler was accused of every cruelty, but it was not in his nature to be cruel. He loved children. It was an entirely natural thing for him to stop his car and share his food with young cyclists along the road. Once he gave his raincoat to a derelict plodding in the rain. At midnight he would interrupt his work and prepare the food for his dog Blondi. He could not eat meat, because it meant the death of a living creature...'
-Leon Degrelle, 'The Enigma of Hitler'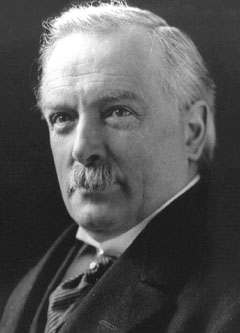 [Above: Lloyd George]
'I have never seen a happier people than the Germans. Hitler is one of the greatest men I have ever met.'
- Lloyd George, British premier during World War I, after a visit to Germany in 1936, was quoted in the Daily Telegraph of 22nd September of that year
'Yes, Heil Hitler. I, too, say that because he is truly a great man.'
- Lloyd George, In the Service for Germany

[Above: Jurgen Stroop]
'How could they consider harming their Führer? Adolf Hitler was placed on earth by a higher power, perhaps Wotan himself, to fulfill a sacred mission.'
-Jurgen Stroop, Vizefeldwebel SS-Gruppenführer and Generalleutnant of Waffen-SS and Polizei, commenting on the cowardly July 20, 1944 bomb plot on Adolf Hitler's life.

[Above: Sven Hedin]
'A man who within the space of four years has raised his people from the very lowest depths to self-consciousness, pride, discipline, and power deserves the gratitude of his fellow citizens and the admiration of mankind.'
-Sven Hedin speaking of Adolf Hitler. Hedin was an incredibly famous Swedish geographer, topographer, explorer, photographer, travel writer, and illustrator of his own works.

[Above: Col. General Alfred Jodl]
'He acted like all heroes in history act, and they will continue to act that way. He let himself be buried in the ruins of his Reich and his hopes. Condemn him whoever may—I cannot.'
-Col. General Alfred Jodl before the Allied tribunal at Nuremberg in 1946, speaking of Adolf Hitler
'I admired the Führer when he laid out his strategy for the west campaign, but I was much more impressed during the last weeks by his unbelievable energy and will power, his faith and suggestive strength which held the staggering eastern front and avoided a catastrophe. A leader-personality of outstanding greatness.'
-Alfred Jodl, Chief of Operations Staff of the Armed Forces High Command, The Artist Within the Warlord, pg.105, by Carolyn Yeager & Wilhelm Kriessmann,

[Above: Idi Amin Dada]
'Although some people felt Adolf Hitler was bad, he was a great man...'
-Idi Amin Dada, boxer, soldier and President of Uganda (1971 to 1979).
Despite negative propaganda from his enemies Idi has been described by a former British commander as 'an incredible person who certainly isn't mad - very shrewd, very cunning and a born leader.'

[Above: Joachim von Ribbentrop]
'Even with all I know, if in this cell Hitler should come to me and say "Do this!", I would still do it.'
-Joachim von Ribbentrop, German Ambassador to the Court of St. James, loyal to the end, even after the Allied International Military Tribunal found him guilty on all counts and sentenced to death.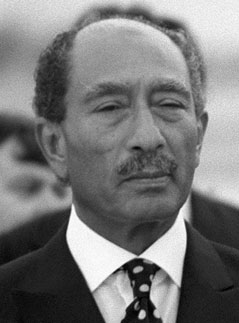 [Above: Muhammad Anwar El Sadat]
'My dear Hitler... I congratulate you from the bottom of my heart.
Even if you appear to have been defeated, in reality you are the victor.'
-Muhammad Anwar El Sadat, third President of Egypt (December 25, 1918 – October 6, 1981)

[Above: Norwegian author extraordinaire Knut Hamsun]
'Adolf Hitler
I'm not worthy to speak up for Adolf Hitler, and to any sentimental rousing his life and deeds do not invite.
Hitler was a warrior, a warrior for humankind and a preacher of the gospel of justice for all nations.
He was a reforming character of the highest order, and his historical fate was that he functioned in a time of unequalled brutality, which in the end felled him.
Thus may the ordinary Western European look at Adolf Hitler. And we, his close followers, bow our heads at his death...'
-Knut Hamsun, at the age of 86, the Nobel laureate novelist wrote this eulogy of Adolf Hitler in the newspaper Aftenposten in 1945.

[Above: Leni Riefenstahl]
'Do you believe in God?' I asked, gazing at him directly.
Hitler looked at me in surprise, then smiled and said:
'Yes – I believe in a divine power, not in the dogmas of the Church, although I consider them necessary. I believe in God and in a divine destiny.'
He turned away then and, folding his hands, gazed into the distance.
'And when the time is ripe, a new Messiah will come – he doesn't have to be a Christian, but he will found a new religion that will change the world.'
-Leni Riefenstahl, Memoirs, pg. 211.

[Above: Per Engdahl]
'Words are too poor to express what we owe this man, who is a symbol of the best of what the world has produced. We can only celebrate him as the god-sent rescuer of Europe.'
-Written on April 20, 1944, on the occasion of Hitler's 55th birthday, by Swedish National Socialist and author Per Engdahl (1909–1994).

[Above: Prabhupada]
'...He was a good man... Therefore he did not drop the atomic bomb... therefore I don't believe that he killed so many Jews in concentration camps.'
-Prabhupada (1896-1977), Morning Walk, October 8, 1972, Berkeley.
Prabhupada is widely regarded as the foremost Vedic scholar, translator, and teacher of the modern era.

[Above: Paula Hitler]
'Your names will die with your body, forgotten and decayed. While the name Adolf Hitler lights up still and will blaze! You cannot kill it...'
-'Mein Bruder' by Paula Hitler, Adolf Hitler's sister, Berchtesgaden, May 1957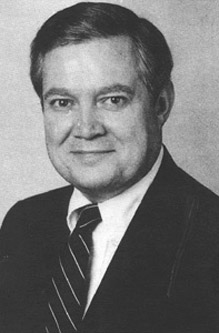 [Above: Victor Ridder]
'A man of peace [...] one of the most sincere, honest and open men I have ever spoken to.'
-Victor Ridder, 1933, after spending eight weeks in Germany and meeting Adolf Hitler. Ridder was a civic leader and newspaper publisher of the New Yorker Staats-Zeitung, a highly influential daily paper among German-Americans.

[Above: Dr. Noureddine Tarraf]
'Hitler is the man of my life. The German dictator had been an ideal leader who dedicated his life to the realization of his noble ambition. He never lived for himself but for Germany and the German people. I have always wished to live like him.'
-Dr. Noureddine Tarraf, Egyptian Minister of Health, 1950s

[Above: Hermann Göring]
'After a certain period of time, when I had acquired more insight into the Führer's personality, I gave him my hand and said: "I unite my fate with yours for better or for worse: I dedicate myself to you in good times and in bad, even unto death." I really meant it-and still do.'
-Hermann Göring, President of the Reichstag and WWI hero pilot

[Above: George Orwell]
'I should like to put it on record that I have never been able to dislike Adolf Hitler... The fact is that there is something deeply appealing about him… the face of a man suffering under intolerable wrongs... He is the martyr, the victim, Prometheus chained to the rock, the self-sacrificing hero who fights single-handed against impossible odds... One feels, as with Napoleon, that he is fighting against destiny, that he can't win, and yet that he somehow deserves to.'
-George Orwell, reviewing Mein Kampf, 1940.

[Above: Hamburger Zeitung]
'He once said: "I wish nothing on my gravestone other than my name." Even his name will probably not stand over his grave, for we know that he must have perished while fighting bitterly in the Reich Chancellery. We know that the enemy will be able to find a body in the ruins caused by countless artillery shells and flame throwers, and that they may say that it is the Führer's body, but we will not believe it. If the enemy says that, we will not believe it. That his body is dead we believe, what is mortal of him has perished, has passed away, but he has fulfilled his most beautiful oath, this affirmation: "The most valuable thing God has given me on this world is my people. My faith rests on it, I serve it with my will, and I give my life to it."
His life is fulfilled. He began by fighting for his people, and he ended that way. A life of battle.'
-Hermann Okraß, 'Abschied von Hitler' (Farewell to Hitler), Hamburger Zeitung, May 2, 1945

[Above: Rev. Franklin Nathaniel Daniel Buchman]
'I thank Heaven for a man like Adolf Hitler, who built a front line of defense against the anti-Christ of Communism.'
-Rev. Franklin Nathaniel Daniel Buchman

[Above: Hans-Ulrich Rudel]
'He was a genius. A true genius. One of the greatest geniuses the world has ever known. Mark my word... one day the world will recognize this.'
-Hans-Ulrich Rudel, Stuka dive-bomber pilot during World War II. The most highly decorated German serviceman of the war. A true hero of heroes.

[Above: James Addison Baker]
'We painted Hitler as a monster, a devil. And that's why we could not move away from that portrayal after the war. We had mobilized the masses against the devil incarnate. And so we were forced to continue in this satanic scenario after the war. We could not possibly have explained to our people that the war had actually been only a preventative economic measure.'
-James Addison Baker, Secretary of State of the United States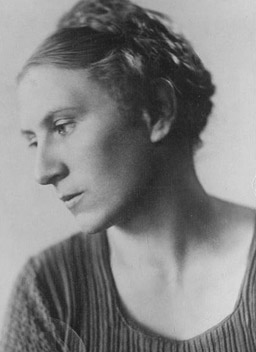 [Above: Gertrud Sholtz-Klink]
'Hitler is endless proof of God's love and blessing for which we ever must be grateful.'

-Gertrud Sholtz-Klink, head of the National Socialist Women's League (1934 - 1945)

[Above: Louis Bertrand]
'I ask myself what other ruler was ever as celebrated, as revered, as loved and idolized as this man in the brown shirt...'

-Louis Bertrand, French journalist, referring to Adolf Hitler at the 1937 Reich Party rally in Nuremberg

[Above: Ben Klassen]
'...the greatest man in history, whose name was Adolf Hitler... he was the greatest white man who ever lived and the greatest leader that the white race ever had. He has influenced not only our lives, but the whole world.'

-From a sermon by Rev. Ben Klassen, 1989

[Above: Nicolaus von Below]
'We recognized Hitler in all honesty as a great man... for whose achievements we would always have respect... Spiritually the flame in him [...] burned brightly.'

-Nicolaus von Below, Hitler's Luftwaffe Adjutant, from his book 'At Hitler's Side', pg 241, (c)2001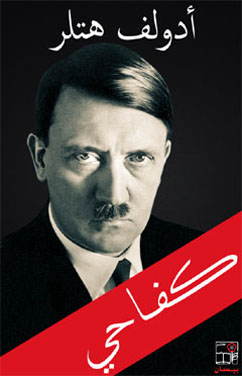 'The National Socialism that Hitler preached for and whose characteristics were presented in his book My Struggle [Mein Kampf]... this National Socialism did not die with the death of its herald. Rather, its seeds multiplied under each star... '

-Introduction to an Arab edition of Mein Kampf

[Above: Harold Sidney Harmsworth]
'He [Adolf Hitler] has a supreme intellect. I have known only two other men to whom I could apply such distinction - Lord Northcliffe and Lloyd George. If one puts a question to Hitler, he gives an immediate, brilliant clear answer. There is no human being living whose promise on important matters I would trust more readily. He believes that Germany has a Divine calling and that the German people are destined to save Europe from the revolutionary attacks of Communism. He values family life very highly, whereas Communism is its worst enemy. He has thoroughly cleansed the moral, ethical life of Germany...
No words can describe his politeness; he disarms men as well as women and can win both at any time with his conciliatory, pleasant smile. He is a man of rare culture. His knowledge of music, the arts and architecture is profound.'
-Harold Sidney Harmsworth, 1st Viscount Rothermere, newspaper pioneer, 'Warnings and Predictions', p. 180 - 183. Rothermere was a deep admirer of Adolf Hitler. The London 'Express' newspaper quoted him as addressing him as 'My dear Führer' and 'Adolf the Great'. He described Adolf Hitler's work as 'great and superhuman.'

[Above: Baldur von Schirach]
'Faust, the Ninth Symphony, and the will of Adolf Hilter are eternal youth and know neither time nor transience.'
-Baldur von Schirach.

[Above: Louis Farrakhan]
'...the Jews don't like Farrakhan and so they call me 'Hitler'. Well that's a good name. Hitler was a very great man. He wasn't great for me as a Black man but he was a great German and he rose Germany up from the ashes of her defeat by the united force of all of Europe and America after the First World War. Yet Hitler took Germany from the ashes and rose her up and made her the greatest fighting machine of the twentieth century, brothers and sisters, and even though Europe and America had deciphered the code that Hitler was using to speak to his chiefs of staff, they still had trouble defeating Hitler even after knowing his plans in advance.'
-Hon. Minister Louis Farrakhan, in response to being called a "Black Hitler," Farrakhan responded during a March 11, 1984 speech broadcast on a Chicago radio station.

[Above: Julius Streicher]
'This man speaks from a divine calling, he speaks as delegate of heaven in a moment in which hell opened up to devour everything.
...for the first time, I saw Adolf Hitler and heard him speak. I felt it: in this moment, fate had called me for the second time! I rushed through the cheering masses to the podium and now stood in front of him: "Mr. Hitler! I am Julius Streicher! At this hour I know it: I can only be a helper, but you are the Führer! I hereby hand over to you the folk movement created by me in Franconia.
Questioning, he gazed at me from the blue depth of his eyes. There were long seconds. But then, he took my hands with great warmth: "Streicher, I thank you!"
So fate had called me the second time. But this time it was the greatest call in my life.'
-Julius Streicher's Political Testament: My Affirmation, Mondorf, House of Internees, August 3, 1945

[Above: Carl Jung]
'There is no question but that Hitler belongs in the category of the truly mystic medicine man. As somebody commented about him at the last Nürnberg party congress, since the time of Mohammed nothing like it has been seen in the world... The outstanding characteristic of his physiognomy is its dreamy look. I was especially struck by that when I saw pictures taken of him in the Czechoslovakian crisis; there was in his eyes the look of a seer... Hitler is a medicine man, a spiritual vessel, a demi-deity or, even better, a myth.'
-Psychiatrist and philosopher Carl Jung
'German politics is not made, it is revealed through Hitler. He is the Voice of the Gods... Hitler governs by revelations. Hence the hypersensitivity of Germans towards criticism or attacks against their leader. It is a blasphemy for them because Hitler is their Oracle.'
-Carl Jung, 'The Observer' of London, October 1936

[Above: Pat Buchanan]
'...he was also an individual of great courage, a soldier's soldier in the Great War, a political organizer of the first rank, a leader steeped in the history of Europe, who possessed oratorical powers that could awe even those who despised him. But Hitler's success was not based on his extraordinary gifts alone. His genius was an intuitive sense of the mushiness, the character flaws, the weakness masquerading as morality that was in the hearts of the statesmen who stood in his path.'
-From a 1977 column discussing John Toland's biography of Hitler

[Above: Florentine Rost van Tonningen]
'I still count our meetings with Adolf Hitler as highlights in my life. For us he was a leader who dedicated, and sacrificed, himself for his people, one who eminently fulfilled his life's mission. He united his countrymen, of all classes and stations, from the aristocracy to the farmers and laborers, as had no man before him. His soldiers fought heroically to the last, particularly the men of the Waffen-SS, not only Germans but from across Europe. Like my beloved brother, who died in combat in the ranks of the SS, and my husband, I think of Adolf Hitler as the first European.'
-Florentine Rost van Tonningen, Ninth IHR Conference, February 18-20, 1989, Huntington Beach, California.

[Above: Ferdinand Schörner]
'Hitler's work and mission are a holy legacy for future generations. Those of us who are still alive have the duty to fight on.'
-General Field Marshal and Commander-in-Chief of the German Army Ferdinand Schörner

[Above: Rosa Mitterer]
'He was a charming man, someone who was only ever nice to me, a great boss to work for. You can say what you like, but he was a good man to us.'
-Rosa Mitterer (August 13, 1917 - July 15, 2010), former maid of Adolf Hitler.

[Above: George Lincoln Rockwell]
'If I were religious, I would say Hitler was the second coming of Christ. I think Hitler was a gift from Providence, I think he was so far above anything that I'll be able to accomplish that it's almost sacrilegious for me to speak of myself in the same terms with him.
My objective is to carry out what Hitler started, not to model my own person on Hitler because this is impossible.'
-Commander George Lincoln Rockwell.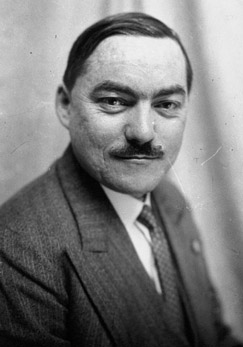 [Above: Marcel Déat]
'[Hitler] commands, and is obeyed. But it is not by right of birth: Adolf Hitler is a humble child from a family possessing neither coat of arms nor ancestry.
He works with his hands, he is an unknown infantryman of the Great War: he did not become master and chief by way of military fortune (...), weapons did not help him into power.
So what is it exactly? The slow revelation of a people's identity engendered little by little thanks to Hitler's political discourse: the irresistible expansion of this warmth and of this flame within him which seizes and embraces millions of men.
He commands (...) primarily because he is loved, because the masses recognize themselves in him and discover themselves through him, remembering that they were pulled from the abyss by the force of attraction and hope that resided in him.'
-Marcel Déat, Aspects of a Great Destiny

[Above: Heinrich Himmler]
'On one occasion, Himmler recited to other people the following passage from the Gita, in which Krishna says to Arjuna: Every time when man forgets the sense of justice and truth, and when injustice reigns in the world I become born anew, that is the law.
Having read these words, Himmler added: This passage is directly related to our Führer. He did arise during the time when the Germans were in the deepest distress and when they did not see any way out. He belongs to these great figures of light (Lichtgestalt). One of the greatest figures of light reincarnated himself in our Führer.'
-Heinrich Himmler: The Nazi Hindu, in an interview with German cultural philosophers and writers Victor and Victoria Trimondi by the International Business Times, April 10, 2012

[Above: Karl H. von Wiegand]
'...a man of the people, a private soldier during the war, a carpenter by trade, a magnetic speaker, having also exceptional organizing genius.
Aged 34, medium tall, wiry, slender, dark hair, cropped toothbrush mustache, eyes that spurt fire when in action, straight Grecian nose, finely chiseled features, with complexion so remarkably delicate that many a woman would be proud to possess it — with all a bearing that creates an impression of dynamic energy well under control...
This is Hitler... He is one of the most interesting characters I have met...'
-Hearst Newspapers foreign correspondent Karl H. von Wiegand, November 1922

[Above: Robert Ley]
'We believe that Almighty God has sent us Adolf Hitler, so that he may rid Germany of the hypocrites and Pharisees.'
-Robert Ley

[Above: George Lansbury]
'[Hitler] appeared free of personal ambition... wasn't ashamed of his humble start in life... lived in the country rather than the town... was a bachelor who liked children and old people... and was obviously lonely. I wished that I could have gone to Berchtesgaden and stayed with him for a little while. I felt that Christianity in its purest sense might have had a chance with him...'
-George Lansbury, British politician and social reformer, impressions after meeting Adolf Hitler in April 1937

[Above: Adolf Hühnlein]
'I was possessed by his philosophical outlook on the world, it drew me to him, held me fast, and inspired that sort of disciplineship which only ends with death.'
-Adolf Hühnlein, leader of The National Socialist Motor Corps (NSKK)

[Above: Dr. William L. Pierce]
'What will count in the long run in determining Adolf Hitler's stature is not whether he lost or won the war but whether it was he or his adversaries who were on the side of the Life Force, whether it was he or they who served the cause of Truth and human progress. We only have to look around us today to know it was not they.'
-Dr. William L. Pierce, author and leader of the National Alliance, from the article 'Adolf Hitler — The Measure of Greatness'

---
'Everything on this earth can be made into something better.
Every defeat may be made the foundation of a future victory.
Every lost war may be the cause of a later resurgence.
Every visitation of distress can give a new impetus to human energy.
And out of every oppression those forces can develop which bring about a new rebirth...'
-Adolf Hitler, 'Mein Kampf'

[Most pictures - Click to enlarge]

[Above: German military postage stamp from Tunisia, North Africa, circa March/April 1943. Click image to see other examples.]
[Above: The stunningly handsome ace fighter pilot Hans-Joachim Marseille.]
Hans-Joachim Marseille (December 13, 1919 – September 30, 1942, of French Huguenot ancestry, was the Luftwaffe's most capable fighter pilot and flying ace of Africa during World War II. Marseille had 158 victories against the British Commonwealth's Desert Air Force over North Africa to his name. He flew the Messerschmitt Bf 109 fighter for his entire combat career. Marseille had more victories against Western Allied aircraft than any other pilot. He earned the nickname 'The Star of Africa'. His comrades loved him, as did the general public, whom he fast became their hero. His superiors, however, had to deal with his 'playboy' lifestyle. He had a tendency to break the rules and even ran off with a woman during his time in Africa and was a 'missing person' for a while because of it.

At 20 years old Marseille participated in the Battle of Britain, where he strangely scored no notable successes. He was a charming, daring person to all who knew him, and he loved night life. This caused a lot of problems with his flying as he was often too tired to fly the next morning. As a result of this he was transferred to North Africa in April 1941.

His destiny awaited him above the hot sands of North Africa. Under the patient guidance of a new commander, who recognized in Marseille something special, he became a legend.

On September 1, 1942, during the course of three combat sorties he claimed 17 enemy fighters shot down. For this superhuman feat he earned the most coveted awards in Germany: The Knight's Cross with Oak Leaves, Swords, and Diamonds.

Only 29 days later, Marseille was killed in a flying accident, when he was forced to abandon his fighter due to engine failure. Smoke filled the cockpit and he was forced to eject from his plane. Because of the smoke he didn't realize the plane was at the wrong angle and he struck the vertical stabilizer of his aircraft. He probably died instantly, or was knocked out preventing him from opening his parachute.

As one could imagine, it was a terrible blow to the morale of his comrades. The unit had to be taken out of active service for a whole month because of his death.

In his autopsy report, Dr. Bick stated:

'The pilot lay on his stomach as if asleep. His arms were hidden beneath his body. As I came closer, I saw a pool of blood that had issued from the side of his crushed skull; brain matter was exposed. I turned the dead pilot over onto his back and opened the zipper of his flight jacket, saw the Knight's Cross with Oak Leaves and Swords and I knew immediately who this was. The paybook also told me.'